Warning

This is the dev documentation for an unreleased version of MPF!

This is the documentation for MPF 0.55+, which is the "dev" (next) release of MPF that is a work-in-progress. Unless you're specifically looking for this version, you probably want to use the version of documentation called "latest" which is for the latest released version of MPF. That documentation is at docs.missionpinball.org/en/latest.
How to configure a PIN2DMD RGB LED DMD¶
This guide explains how to connect a PIN2DMD RGB LED DMD to a pinball machine running MPF.
PIN2DMD is a RGB DMD display which connects to a PC via USB. It exists in a 128x32 (traditional pinball) and 192x64 pixel (large SEGA/Data East displays) version.
MPF supports several different types of RGB DMDs, and the PIN2DMD is just one of the options. More information about this type of display and other options that MPF supports is available in the Using an RGB full-color LED DMD documentation.
This is how a 128x32 pixel PIN2DMD looks in action: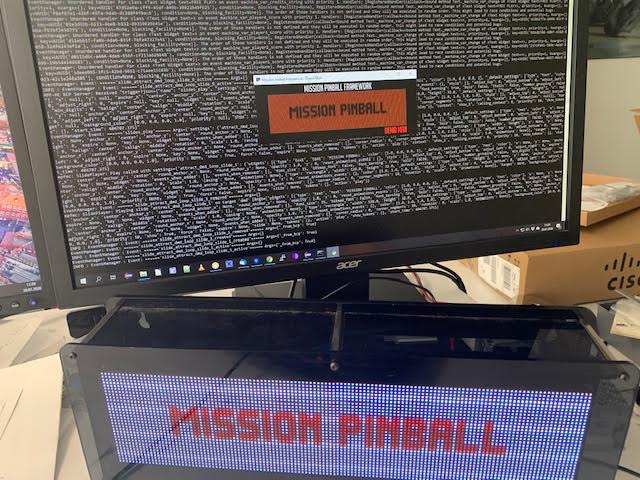 And this is how a 192x64 pixel PIN2DMD looks: